Create an account
Login to my account
To create an account please fill out the form below. You will then receive an email to complete the signup process.
Join MatchDay Rewards Programme:
*By joining the So Hockey Rewards Programme, I am agreeing to receive emails containing offers and benefits exclusive to Matchday members.
Create my account
Create an account!
Its free!
Quicker checkout process
Saved delivery addresses
Order history
Loyalty Rewards
and more...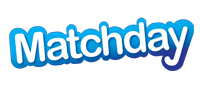 Join the MatchDay Member Rewards Programme!
Some of your benefits as a MatchDay Member:
First to know about new products
Exclusive offers on products & shipping
Access to competitions on social media
Earn Points (goals) for your club as you shop
Learn More >